JANUARY 2023
Merry xmas, happy new year, and all that stuff...

DECEMBER 2021
Happy holidays, please stay safe and well.

AUGUST 2021
Our webserver failed after only 18 years. The site has now been restored, but the mail server has gone out in sympathy. However, BPO Gmail accounts are still active, and we're working hard to restore normal POP services. Your patience is appreciated.

JUNE 2021
The observatory remains off-limits indefinitely due to the pandemic. We will post updates as-and-when necessary.

FEBRUARY 2021
A malformed header due to a recent server update caused the loss of email sent to the Observatory for Schools. Please try again if you received no reply. We apologize for any inconvenience.

JANUARY 2021
Merry xmas, happy new year, and all that stuff...

AUGUST 2020
Not a lot has been happening due to the on-going pandemic and typical winter conditions, but summer isn't far away and we will recommence development of SAR projects as soon as possible. Please stay safe and well.

APRIL 2020
Benmore Peak Observatory remains fully operational, although site visits are no longer permitted under any circumstances except by authorized personnel. Please stay safe and well.

JANUARY 2020
Happy christmas and merry new year, etc!

OCTOBER 2019
Winter is over. Spring begins. And so does construction!

AUGUST 2019
BPO's external network link will be upgraded to 1 Gbps once the national provider connects our local exchange. (Our existing point-to-point wifi system is already capable of this rate.)

JULY 2019
This website will migrate from basic HTTP to secure HTTPS at some point in the near future. Please be ready to update your links.
Gary is still out of the country and should be contacted only via his Gmail account. To contact the observatory, please use the normal methods.

MAY 2019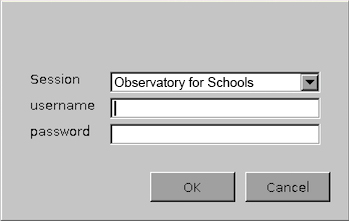 JANUARY 2019
Merry xmas, happy new year, and all that stuff...

DECEMBER 2018
An Ozone Monitoring Station has been added to BPO's collection of environmental sensors.

AUGUST 2018
Ground will be broken this spring for the structures and enclosures of the 2 meter teleskopprojekt and the Observatory for Schools, and probably one other Southern Astronomy Reserve (SAR) installation.
A gentle reminder: BPO is entirely self-funded and receives no external financial assistance, and so available resources are allocated on a priority basis. However, we will get around to everyone, eventually. Your continued patience is greatly appreciated. :-)

MAY 2018
The "H-cube" Horizon-to-Horizon High-Definition Meteor Camera Array (H3DMCA) is now on site but will not be active and the data not accessible until spring of 2018 at the earliest, when the upgraded data connectivity systems are commissioned.
Site development this summer has been slower than planned due to circumstances beyond our control, but we hope to make up time over spring and summer of 2018/2019.

NOVEMBER 2017
The proposed Southern Astronomy Reserve (SAR) has attracted significant interest, with several groups and individuals now closely working with us to develop plans for the construction and installation of their proposed remotely-operated observatories and telescopes.

OCTOBER 2017
Due to renewed interest, the BPO Southern Astronomy Reserve (SAR) concept is to be revived pending the outcome of further discussions and as additional resources become available. This supersedes the previously proposed Robotic Telescope Reserve (RTR).
The Moonglow Technologies all-sky camera is to be superseded by two high resolution (8+MP) imagers but will remain active and online.
Final assembly and testing of BPO's new all-sky multi-camera meteor detection and observation system proceeds in Japan. Site installation and commissioning of "H-cube", the Horizon-to-Horizon High-Definition Meteor Camera Array (H3DMCA) is scheduled for the Southern Hemisphere summer. (Many thanks to Sony Japan.)

SEPTEMBER 2017
All legacy structures other than the original site hut have been demolished and removed pending much-improved replacements, work on which will begin once the winter snowmelt has drained away or evaporated.

AUGUST 2017
Due to on-going site infrastructure development, live sensor data are not available outside the observatory network at present but may be obtained on request and will be provided via suitable media.